How to Get the Paw Patrol Air Patroller for $33.97 @ Chapters Indigo!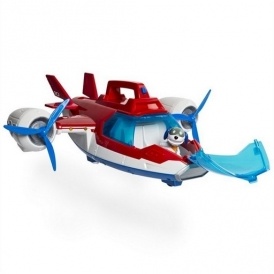 The Paw Patrol Air Patroller is definitely going to be a huge Christmas seller this year. Chapters has them on sale now for $33.97 and I am definitely going to grab one for the little one before stock dwindles too much. I know he would go crazy for this one to match his Paw Patroller.
Chapters has 15% off this weekend when you use code INDIGO15 during checkout, but prior to that you'll want to grab your Indigo gift cards for 20% off at Rexall's, Loblaws, or the Real Canadian Superstore.
You may use these gift cards online to pay for your purchase, and this will put the Paw Patroller at $33.97.
The Paw Patrol Air Patroller has rotating propellers and easily transforms from a helicopter into a plane! It has real lights and sounds too. You can fit up to 2 characters in the Cockpit and 4 in the Cargo Bay.
Shipping is free!