Gymboree Circle Of Friends – 30% Discount For The Next Few Days!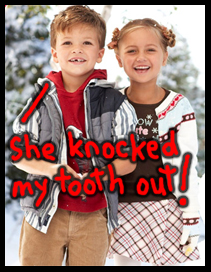 Every so often, kids clothing store "Gymboree" do these 30% discount days, where everything will be reduced by 30%. You can usually purchase online using a series of coupon codes, or you can buy in store using a printable coupon.
This time round, the promo is running between the 6th and 9th of November. If you want to shop online, you can use these coupon codes:
GYMFRIEND
CFSTORE
CFFRIEND
CFCIRCLE
Remember – their online store ships their products from the US, so there is a chance that you might get hit by customs, but it has been reported that orders get through without being charged. Could be lucky!  Take
Alternatively, if you'd prefer, print out this coupon and take it to your local store, and claim your discount kids clothes there. I much prefer to see the clothes in reality! I hope to buy a few little bits and pieces for my nephews for Christmas, and now is as good a time as any to start!