GreenmanGaming: 50% off LEGO Lord of The Rings for PC (Only $15)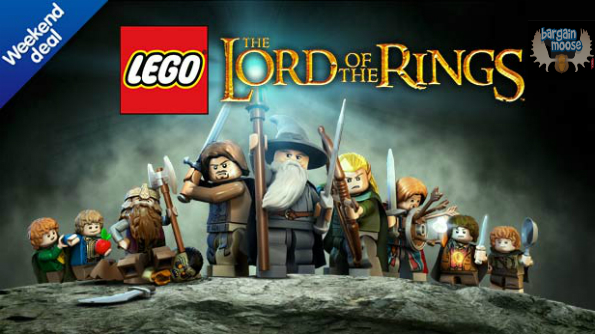 There is only one block-based game to rule them all and you can have it from Greenman Gaming for 50% off! No need to throw a LEGO man into a fiery mountain!
I love these LEGO games. I think they have a weird view among the general populace because they are LEGO branded, though. But you can be assured, these games are very fun for kids (Rated 10+) and adults alike. Even if, somehow, you didn't play with LEGO as a child, you are going to dig these games as much as you would a non-LEGO version.
I have played mostly Star Wars and Batman versions of the LEGO games and always enjoyed them. One of my colleagues loves the LEGO games and I'm fairly confident he's played every Star Wars LEGO game. This game got an 80% from critics aggregated at MetaCritic and an 86% from their users. This is a digital download of a PC Game.
(Expires: Unknown)