GOG: 6th Birthday Sale - Save Up To 80% On Select PC Games (Expired)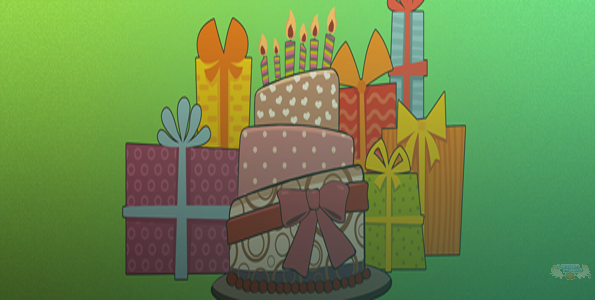 We love game sales, Bargainmoosers - that's why we always try to alert you all about the latest and greatest ways for you to save your hard earned cash! For one day only, you can save up to 80% on a decent selection of games at GOG. Though many of these are classic titles, such as Rayman 2 ($1.99 - was $5.99) and Rollercoaster Tycoon Deluxe ($1.99 - was $5.99), it doesn't mean that you can't have fun with them! In fact, I have a friend that still crafts his own roller coasters in Rollercoaster Tycoon - it can be that addicting!
Click here to check out this deal @ GOG now
Feel free to click the link above to see the full selection of games that you can save on at GOG. You simply choose the game(s) that you want, and after confirming your payment option, you'll download the title(s) directly, so you'll be able to indulge in some gaming soon afterwards! Some of the games that you can choose from include the following:
You can check out the full selection of games to choose from by clicking here.
There are some very familiar titles in this sale, along with some newer games like Witcher 2. I remember first playing Alone in The Dark on my friend's computer back in the early nineties (back when only a certain segment of the population owned a computer) - it had 3D characters back when that was a rarity, and it was spooky for its time! Even though the characters look like a bunch of polygonal shapes nowadays, the game still has some charm (especially with its haunting soundtrack).
You can't go wrong with the early Rayman games, either. They're exceptionally fun platform games!
You can save a decent amount of money if you pick up certain games during this limited time promotion. Witcher 2 currently sells for $22 on Amazon, and it costs $19.99 on Steam. Listed below is a brief review of Witcher 2: Assassins of Kings from a satisfied Amazon customer:
From ground up this game is unreal. Story is amazing, voice over are very well done and pure eye candy graphics. Much better then Dragon Age 2 for options in the game and overall design. This is a must for a RPG gamer!
This deal expires on September 11th, so take advantage of these discounts while they're still available. Happy gaming, Bargainmoosers!
(Expiry: 11th September)