GameFly: Up to 75% off Ubisoft Games Including 50% off Assassin's Creed 4: Black Flag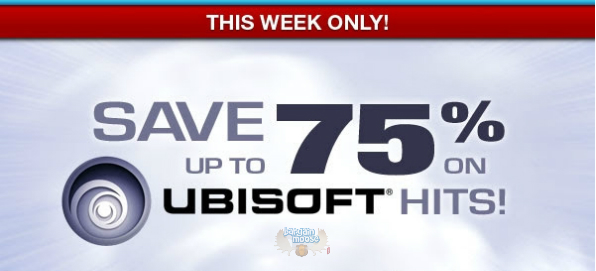 RayMan, Far Cry, Assassin's Creed, Anno and Rocksmith for up to 75% off from GameFly!
Ubisoft really is one of the premiere game makers of our day but I feel somehow that they don't get the credit as a company. Maybe it's just me or my circle of people but it seems like everyone knows EA for their games, everyone knows SquareEnix for all their games but when you think Ubisoft you might just think of one specific series. When I think of Ubisoft, I think of Assassin's Creed. But they have so many other games! Some of the great ones are on sale right now at GameFly:
Everyone knows (and most people love) Assassin's Creed, FarCry and RayMan. The are great series that are established. I think the outliers here, Anno and Rocksmith, deserve your attention too, though. Anno is like a futuristic ecodystopian Civilization/SimCity mash up. Besides some fairly heavy propaganda, it looks and sounds like an awesome game and, although I've never played it, it's definitely on my list. The other game kind of is but isn't a game. Rocksmith basically lets you plug a guitar in to your computer and learn to play guitar. You can also learn bass. It's like a real life Guitar Hero!
These are all PC digital downloads so there is no shipping. Prices are in USD.
(Expires: Unknown, 31st January 2014 or 2nd February 2014)