GameFly Digital: Download Battlefield 4 Only $12.74 (was $29.99) with Coupon Code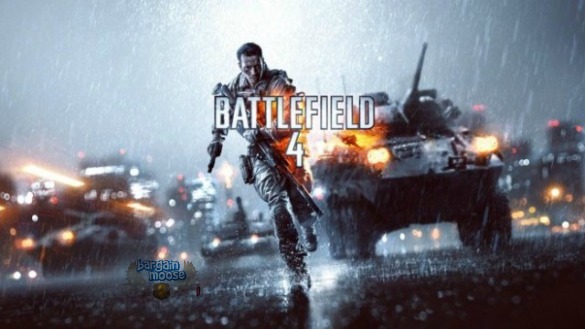 Greetings fellow gamers! Are you looking for a great deal on a newer game? Currently, the digital download of Battlefield 4 is on sale at GameFly for 50% off the original price of $29.99. However, when you use the following coupon code, you can get an extra 15% off the game bringing it down to just $12.74 USD.
Click here to download Battlefield 4 @ Gamefly Digital now
Coupon Code: SEP15OFF
Discount: 15% off games
Expiry: Unknown
This title installs and requires EA Origin to play.
I cannot price compare the download with Steam, as Steam frankly does not have the game. However, price comparisons are always a tricky thing when you are comparing across platforms. If you want to price compare to the console version, a quick rundown on Amazon will show you the general going price:
Battlefield 4 - PlayStation 4 - $47.32
Battlefield 4 - Xbox One - $29.94
Battlefield 4 - Xbox 360 - $16.11
Battlefield 4 - PlayStation 3 - $14.94
Compared to the current console prices (top two), this is a very good price and it is a fair price compared to older consoles.
Note: a PlayStation Plus subscription will be required to play PlayStation 4 titles online. As online play is at the heart and soul of Battlefield 4, consider than an extra $50 out of your pocket a year that console players have to pay - and not PC gamers. Of course, anyone using an Xbox is well aware of the extra yearly fees. Thus, your best bet is to either buy the PC version and rock out while playing with your friends online or stick with the PS3 version (if you have a PS3), which does not charge for online gaming - yet. With the PC version you pay a one-time fee (for the game), and do not have ongoing costs associated with a game you have already paid for.
If you are having flashbacks to the release of Battlefield, have no fear as this reviewer says:
The game had a few hiccups at launch but things have now been resolved and the game is an amazing experience.
The awesomeness of Battlefield is generally agreed upon. It is the ultimate war game as you exert your influence upon your environment and lay siege from land, air, or water by means of great firepower. The visuals are striking and the audio is incredible. If you love war games, this game will not disappoint. At this price, it is certainly worth picking up.
For the coupon above and any future Gamefly coupon codes we may find, visit the forum.