Game Access: Need For Speed Rivals PS3 Game (Used) Was $40 | Now $20 (Expired)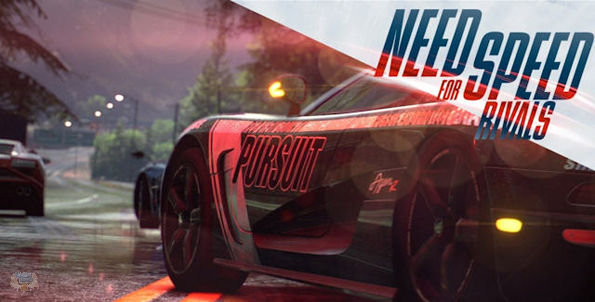 Racing game fans, rejoice! It's your opportunity to enjoy some high impact racing thrills for your Playstation 3 system - Need For Speed Rivals is the latest chapter in this long winded EA Games franchise, and for one day only you can get it for a great price! At Game Access, they're offering customers the chance to purchase the PS3 version of Need For Speed Rivals (used) for $19.72, plus $3 shipping. It normally costs $39.99 new at retailers like Best Buy, and it's actually $44.99 used at Future Shop.
If you're looking for a fun way to re-enact some road rivalries a la the Fast and the Furious movie series, then this game may be a perfect fit for you. You can also enjoy playing Need For Speed Rivals online with other players - putting the pedal to the metal has never been so fun!
The first game I played in the Need For Speed series was the very first one, and it was titled - you guessed it, Need For Speed. It was for my computer, and this was back in 1998. I just remember being blown away by the graphics (I just got a decent Pentium computer this year, and even though this game was three years old at the time, I was used to the more primitive looking racing games for the Super Nintendo and Sega Genesis). It was a fun racing game, but since I didn't have a racing wheel or a game pad for my computer, I had to use the keyboard to play it - grrr!
Fast forward to the year 2014, and the Need For Speed series is still going strong! In fact, a movie based on the games was just released this year, which starred Aaron Paul. In an era where many mediocre video game movies are being released, it may not sound too impressive, but it still shows just how popular this racing series has become.
I've included a snippet of a review of Need For Speed Rivals from video game critic GamingXP below:
Need for Speed: Rivals may not revolutionize the genre but it is an enthralling racing-experience that shows an interesting new way for the combination of single - and multiplayer - gameplay.
This deal will be gone tomorrow, so get it today if you're a fan of racing games. Happy hunting, Bargainmoosers!
(Expiry: 12th September)