Game Access Canada: Titanfall For The Xbox One (Used) | Was $50 Now $25 (EXPIRED)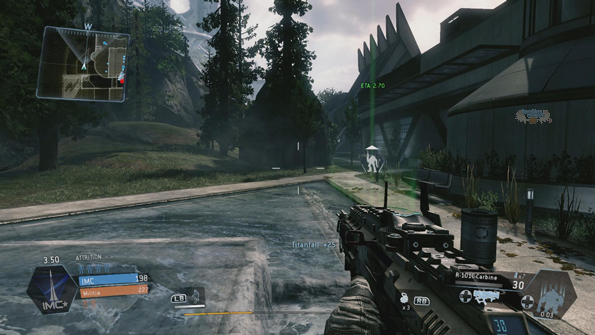 When Titanfall first came out earlier this year, it was a highly anticipated and vastly promoted video game for the Xbox One. It's also gotten many favourable reviews from video game critics, and it has a score of 86 out of 100 on Metacritic. Thanks to Game Access, you can now purchase a used copy of Titanfall for the Xbox One for just $24.72 (plus $3 shipping). The regular price of this game is $49.99, and that's the price you'd pay for it if you bought it at Future Shop.
Like many popular games that are out there, Titanfall for the Xbox One is a first-person shooter that also has an incredibly fun online multiplayer mode. This game was also made by one of the co-creators of the Call Of Duty franchise, along with some of the developers behind that popular series of games.
I still remember the very first game that I played online when I was in elementary school - Quake. It was on my old Pentium 1 PC (yes, it was running Windows 95), and it was just so addicting! The gameplay was simplistic enough for first-time gamers to pick up and play, yet it also required some decent strategies during these online skirmishes. Nowadays, you can play Titanfall, which is much more sophisticated in comparison, and has some fantastic graphics as well!
Many gamers say that this game is a lot of fun and needs to be experienced at least once. I've included some brief reviews of Titanfall for the Xbox One from some satisfied Future Shop customers below:
This game really shows what the next generation can do. Great graphics and gameplay but what really makes this game stand out is how freaking fun it is.

Excellent game, fast paced first person shooter, incredibly fun. A must play game.
This Deal Of The Day at Game Access will expire on September 30th, so today's the day to take advantage of this deal. Happy gaming, Bargainmoosers!
(Expiry: 30th September 2014)