Game Access Canada: LEGO Marvel Super Heroes (Used) For PS4 | Was $40 Now $20 (EXPIRED)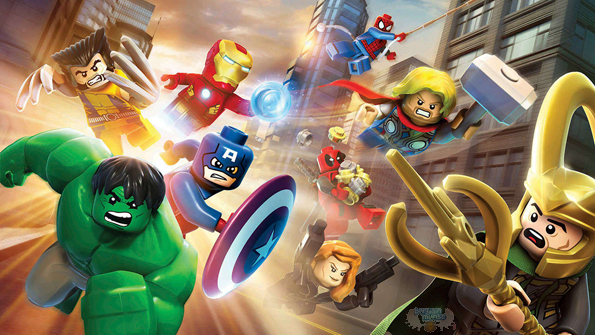 Good afternoon, my fellow deal hunters! Today at Game Access, they have a great game that's had many favourable reviews on sale - that game is LEGO Marvel Super Heroes for the Sony PS4 system, and you can get a used copy of it for just $19.72 (plus $3 shipping)! It normally retails for $39.99, so this is a nice deal for both LEGO and Marvel fans.
The PS4 version of LEGO Marvel Super Heroes is well regarded by both gamers and reviewers alike. On Metacritic, it has an overall score of 83 out of 100, which shows that this is a game that's fun, well made, and worth the money.
I've played the Nintendo 3DS version of this game, and while it doesn't have the stunning, crisp visuals that the PS4 version has, it's more fun than you'd think! I mean, you get to play as The Avengers, and smash your enemies up into itty bitty LEGO bits! It's an experience that needs to be seen to be believed. You can't go wrong with a game that allows you to play as The Hulk!
At Future Shop and Best Buy, LEGO Marvel Super Heroes usually retails for $39.99. I've included a review from a satisfied Future Shop customer below:
There are not too many games worth the price tag, but this is one that is. Lots of action, humour and collectibles. I platinumed mine in just under 60hours of game play. Well worth it and highly recommended.
If you're looking for an enjoyable gaming experience on your PS4, then you should consider purchasing LEGO Marvel Super Heroes today. Happy gaming, Bargainmoosers!
(Expiry: 29th September 2014)