Future Shop Canada: Captain Toad Treasure Tracker For The Nintendo Wii U (Pre-Order) | Was $45 Now $35 (EXPIRED)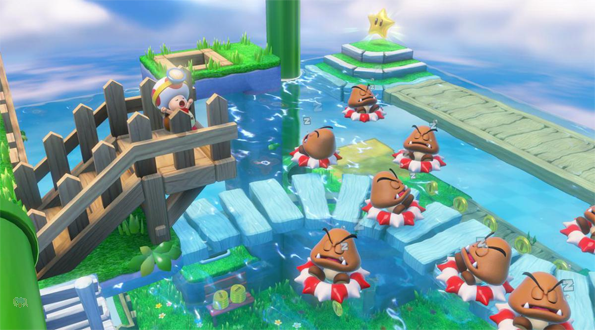 Good morning, my fellow gamers! Future Shop is having an awesome deal on their pre-orders for Captain Toad Treasure Tracker for the Nintendo Wii U system, and it won't be around for very long! This Wii U game normally sells for $44.99, but with this Future Shop deal, you can purchase Captain Toad Treasure Tracker for $34.99! That's $10 off - you can't go wrong with that! You'll also qualify for free shipping! This game is set to be released on December the 5th, so in a few weeks you'll be able to enjoy playing this great fun-filled title! This deal will expire before midnight, so take advantage of this bargain while you can!
I have been waiting for the release of this Nintendo Wii U game since it was first announced early this year. My girlfriend and I were actually able to play a demo of this Captain Toad Treasure Tracker game at a Wii U kiosk that was located at a The Source location near our home, and it's a lot of fun! It's bound to be a game full of fun puzzles, cute graphics, and best of all, plenty of Toad, the pint-sized character that's been seen in Mario games since Super Mario Bros. for the original Nintendo video game system, the NES.
These Captain Toad puzzles first made their appearance on the fantastic Wii U release, Super Mario 3D World. They were little mini games that you could play, and my main squeeze and I just loved them! In Captain Toad Treasure Tracker for the Nintendo Wii U, you'll be able to enjoy so many more puzzles that are more complex than the ones that were in Super Mario 3D World, and you'll get some added abilities, as well! If you're looking for a cute game that both kids and adults could enjoy for your Wii U, then I highly recommend that you pick up this title.
If you pre-order Captain Toad Treasure Tracker for the Nintendo Wii U from Best Buy, it would cost $44.99. This deal expires before midnight, so get this while you still can! Happy gaming, my fellow deal hunters!
(Expiry: 21st November 2014)