Board Games from $8.49 @ Amazon!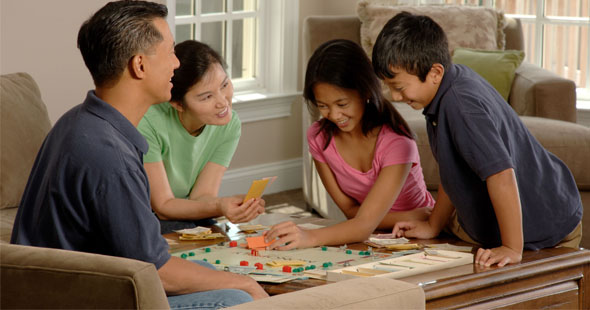 Who doesn't love a good board game? They're so much fun for kids and adults alike. I vividly recall playing Trouble and Jenga with my older brother growing up (and mysteriously losing every time). Today, you can relive that nostalgia with your own kids for half price! Amazon's Daily Deal is up to 66% off (Amazon says 50% but I found some with bigger discounts!) select Hasbro games. Just in time for Family Day, too.
At 50% off - just $8.49 - Trouble involves fun Pop-o-Matic dice that roll for you with a press of the bubble. It's a race and the first player to get all 4 of their pieces across the finish line, without getting bumped back to the start, wins! 
Sorry is another Hasbro classic. It's been updated since I played it with special power-up tokens, but it's the same fun game. It's also 47% off today at $8.79.
Ah, Jenga. The maddeningly fun game of balance and gravity. Opt for the classic hardwood blocks for $11.24 or the Disney Frozen version for $22.40. The Frozen Jenga is much different than the original as you're building a balcony for Elsa, but employs the same concept.
For older kids and adults there's Risk; the strategy game of global domination. It's 66% off and just $11.49.
There are other great games to choose from - including Operation for $10 - so have a look to see if your old (or new) favourites are on sale. Order a couple to reach Amazon's $25 free shipping threshold and have hours of fun delivered to your door.
(Expires: 8th February 2016)