Big Fish Games Coupon Code: 70% Off Standard Edition Games - Was $10 Now $3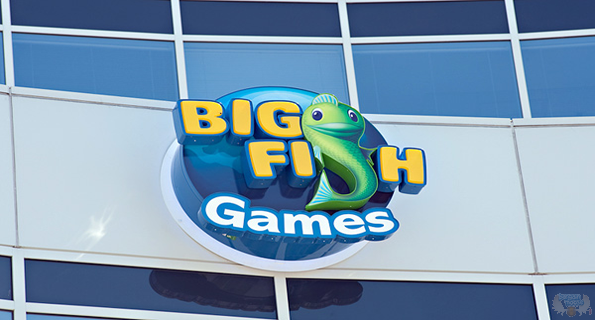 Looking for a new game to play that will help you pass some time during the day? One of the most recognizable companies for those that are familiar with the latest PC, iOS, and Android games is Big Fish Games, and they're having a big sale (yes, that pun was intended)! They've created popular hits such as Plants Vs. Zombies and Bejeweled. By entering the coupon code NEW299, you can get 70% off of the regular price of any standard title and enjoy the perks of having a full version game for just $2.99. This coupon code is only valid if you're a first time customer on Big Fish Games' website.
Coupon Code: NEW299
Discount: 70% off of any standard game
Expiry: Unknown
There is a wide variety of games that you can choose from in this sale, which should keep many of you happy. Best of all, you'll be able to instantly download the game to your computer, so you'll be able to conveniently start playing your new game that same day! You can see some of the fun titles that you can choose from by clicking here.
I wanted to try out one of Big Fish Games' newer titles, so I decided to download Family Vacation 2: Road Trip. The sequel to Family Vacation: California, the second installment of this series follows Barb, Stan, Donny, and Karen as they head out for their vacation - on - wheels.
So what's your role in this game? During this stereotypical family's adventure, it's your duty to help the family out in any way that you can. Whether you're packing up their things before they head out for their trip, collecting camping gear during a heavy rainfall, or helping to cook a nice meal, you seemingly act as a servant, maid, or a "professional assistant" to this family throughout the game.
For casual video game players looking to pass some time after a long day at work, this game can be quite charming. If you've ever played older PC titles that required you to explore your surroundings thoroughly while solving puzzles, such as Myst, think of Family Vacation 2: Road Trip as an easier, more colourful and much less gloomy version of the classic game! The gameplay also slightly reminds me of the old I Spy and Where's Waldo books, since you need to try and locate specific items.
I suspect that veteran gamers may find themselves bored of Family Vacation 2: Road Trip due to some of the tedious routines you have to do throughout the game, but you also have the option to ramp up the difficulty of the game if you like more of a challenge.
Overall, I thought that this game was alright, but it just didn't make me want to come back for more. Everyone obviously has different tastes when it comes to video games, and I do think the game is cute, but I just didn't find it addicting like some of Big Fish Games' other titles, like Bejeweled 3. If you want to have a fun, relaxing adventure, then you should consider trying out Family Vacation 2: Road Trip.
This particular game regularly costs $10.21 at Big Fish Games, but it's actually on sale at the moment for $7.14. Listed below is a brief review from a customer on Big Fish Games' website:
Awesome Game! Easily our New Family Favorite! Those Simmons are hilarious and Stan, I swear he reminds me of an old golfing buddy. :) Money well spent. Fun for the whole family. We LOVE this game series! Kudos to the developer - AWESOME job!
So if you want to have some fun, check out the diverse selection of games that you can get for just $2.99 (with the NEW299 coupon code) at Big Fish Games. Here's to a great weekend, Bargainmoosers!
For this and other Big Fish Games coupon codes, please check the coupon forum.
(Expiry: Unknown)