66% Off Age of Wonders III - Now $14.95 @ Steam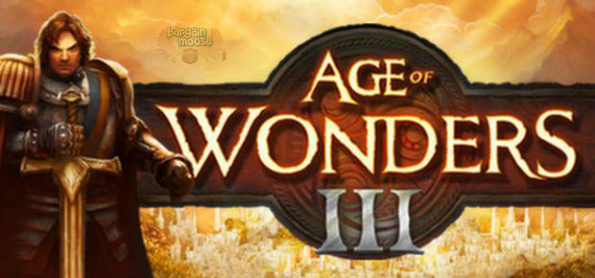 Age of Wonders is the first graphic based game I EVER played... over 10 years ago. Today, I am happy to bring you a sweet deal on the newest reiteration of the popular game. Age of Wonders III is on sale from 43.99 down to only $14.95.
To be honest, I played an Age of Wonders: Shadow Magic. It is not exactly part of the "I, II, III" series but it was a brilliant game in itself. If you have ever played Heroes of Might and Magic... you will be familiar with this type of game. Except, Age of Wonders is far more in depth than Heroes. It marries several different game types together: empire building, role playing, and warfare. I somewhat think of it as the unholy love child of Sid Meier's Civilization and Heroes of Might and Magic.
The role-playing portion of the game is quite cool and very nostalgic. You choose from six RPG style leader classes:
Sorcerer
Theocrat
Rogue
Warlord
Archdruid
Dreadnought
You will find allies from within many species you are already quite familiar with. These species are classic in fantasy: Humans, High Elves, Dwarves, Orcs, Goblins, and Draconians.
The game is fairly 'simple': explore the land, battle and gain treasure, create new settlements, use magic, and have a blast! As one reviewer says:
This game is absolutely incredible. It stays true to the style and feel of the previous games in the series, while also embracing some of the more modern elements in the 4X genre.... While this game is very easy to learn, and keeps most of the numbers and math pretty simple, there is an incredible amount of strategic depth to this game, and even after over 500 hours played, with 90% of that focusing on just *one* class, I am still learning new things.
Seriously, I am drooling. Though I am not sure if I have the time to be addicted to a new game, this one is damn tempting.
Now, I am the sort of person who cannot just get the base game. I am sort of addicted to downloadable content, so I would want to buy the DLCs for Age of Wonders III. Thankfully, the DLCs are also on sale - though not for as much. I could also buy the Age of Wonders III: Deluxe Edition, which comes with Dragon's Throne Stand-Alone Scenario and the two-hour official soundtrack - it is also 66% off retail price.
(Expiry: 17th April 2015)