Bargainmoose Christmasathon Day 1: Win an iPad Mini or a $50 Amazon.ca Voucher Today! (Closed)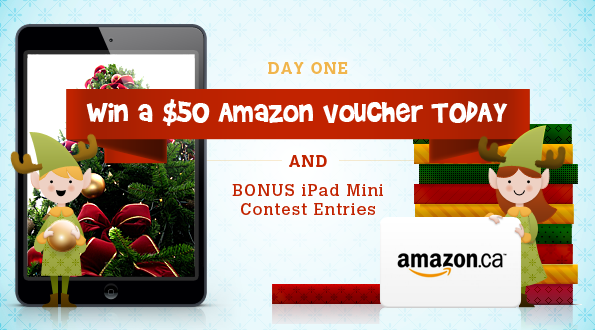 *** Contest now closed, winner was Pip ***
Today we're starting the first day of daily giveaways in our Bargainmoose Christmasathon contest - the grand prize is a super iPad Mini, and today you can also win a $50 Amazon.ca gift voucher.
How to enter today's contest
Imagine you have $1000 to spend on anything you'd like from Walmart.ca. What would you treat yourself to?
Leave your answer in a comment below.
By entering today, you'll be entered into the contest to win a $50 Amazon.ca gift voucher, and you will also gain a bonus entry into the grand prize of the iPad Mini. Come back each day for more $50 Amazon vouchers, plus bonus iPad Mini contest entries!
For bonus entries for the $50 Amazon voucher today:
 Today's Rules:
Canadian entrants only
1 type of contest entry per household
Ends 4th December 2012
Contest subject to change and admin's decision is final