Nine West Canada: Able Peep Toe Pumps Only $53 (Was $120)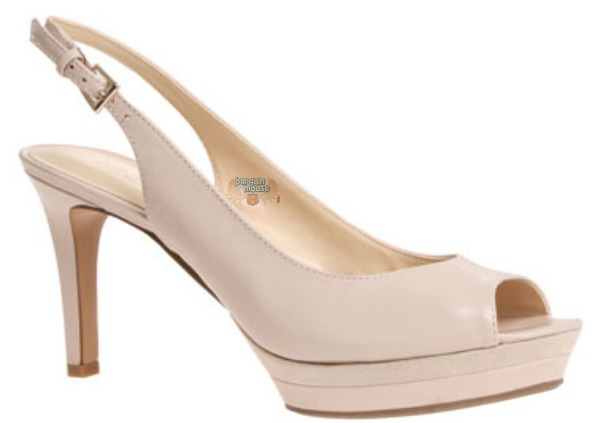 If you are looking for some hot, neutral pumps to take you from the office to the nightclub, I've found the pair for you at Nine West. These Able peep toe pumps are now only $53.99, with a regular price of $120, which is a savings of $66!
I really love Nine West, with their classic and fashionable styles for footwear. I have a few pairs of their pumps, which I've had for years and they've stayed classic and true to my wardrobe, allowing me to wear them again and again. These pumps are the type that you'll want to wear with a variety of outfits for years to come.
The slingback style lets you almost customize your size. This is great for me, considering I have quite slim feet and most times I find shoes just too wide for me. I can tighten the slingback so that they fit better, which is important when you are walking on stilts like these. What I mean by stilts is that the heel is 3.5" and the platform is another 1.5", so these are quite tall shoes. Made of leather, I definitely think these shoes will be durable whether you are keeping them clean and dry on the office carpet or if you are trudging in the rain to your next event.
I love the light grey as it truly is a more neutral shoe than black, as you can wear it with just about any colour of pant or skirt. If you prefer black, they are actually a better deal at $47.99. Or if you want to throw neutral completely out the window and love pink metallic, these are the best deal at $41.99.
If these pumps don't light up your life, take a look around the clearance section at Nine West, where there are more shoes for up to 70% off.
When you spend over $75, you'll also get free shipping, otherwise you are looking at a charge of $8. Hmmm…. $8 to pay for a box, or $8 to put towards another pair of shoes, what will you choose?
(Expiry: Unknown)