(76% Off!) Naturalizer Ernesta Shoes Only $24.40 + $5 Shipping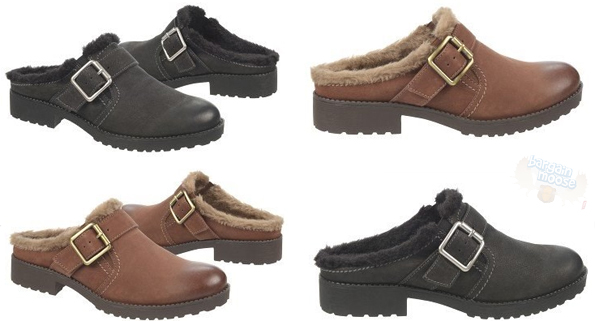 While updating some coupons in the amazing Bargainmoose coupon pages, I spotted a code for Naturalizer.ca which was offering an extra 20% off everything on site. And just now in their winter sale, there is up to 78% off sale prices, as Brooke mentioned here. I came upon these stylish Naturalizer Ernesta shoes which are already 70% off down to $33, and with the coupon code they would be only $26.40!
You must use the SPR15CANM coupon code to get these Naturalizer shoes for this price.
As you can see from the image above, the shoes are available in either black or brown leather. I'm partial to the black, as I feel that it goes with more outfit choices. The sizing availability is pretty good, though it may sell out fast. Order soon, if you are interested. Here's the availability breakdown as I write this post:
Black Leather
4 M
5 M
5 M
7 N
10 W
12 M
Brown Leather
Naturalizer Free Shipping On $99+
If you're only buying the Naturalizer Ernesta Shoes on their own, then you will have to pay the flat-rate shipping cost of $5. That's not too bad, considering the high discount on the shoes themselves and the fact that you are getting an extra 20% off the sale price with the coupon code above. However, if you want free shipping, you can avail of that if your shopping cart is over $99. You could consider browsing through the Naturalizer winter sale and seeing if there are any other items you like, or even consider making an order with some friends or family members.
Naturalizer are an excellent brand with really good quality shoes, so I think this is a superb price for some quality footwear.
(Expiry: Unknown)