Montanas Canada: All You Can Eat Ribs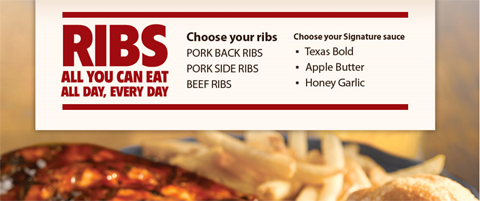 Nom nom nom.
Nom nom.
Nom.
That's what I say to all you can eat ribs from Montanas Canada!
This is a dine-in offer only. There is no price on the website, as I think it varies between locations. However, the final price depends on which ribs you choose…
You can choose from :
Pork back ribs
Pork side ribs
Beef ribs
Oh beef ribs are sooooo good! I'm hungry, can you tell?