Hot Dog Meal For $4.49 @ Harvey's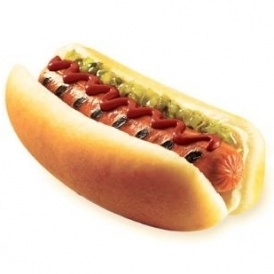 Print this new coupon to get a Hot Dog Meal Deal for just $4.49 at your local Harvey's Restaurant! This coupon will allow you to pay just under five bucks for a Hot Dog, regular side (like fries) and a 20 oz. soft drink.
You can add cheese and bacon for some extra pizzazz, but it'll cost ya! This offer is around until July 28th - so you can make use of it this weekend or early next week if you don't get a chance to head over to Harvey's this Saturday or Sunday.
While this doesn't compare to the hot dog deal at Costco or IKEA, it is still a great deal for you or the kiddo if you are planning on dining at a Harvey's restaurant in the near future.
(Expiry: 28th July 2016)