$10 Off $30 or $15 Off $45 @ East Side Mario's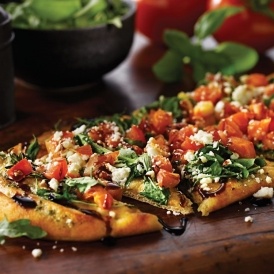 Hey Budda Boom Budda Bing! Are you planning on dining at East Side Mario's with the family this week? There are two new coupons available - just for you! Print the coupons via the link below to either get $10 off $30 or $15 off $45 when you dine at East Side Mario's next.
East Side Mario's is a great family restaurant I find. Though if you are not prepared to eat with a bunch of kids in your local vicinity then it may not be the restaurant for you. ESM is affordable for sure, and my entire family seems to enjoy their food.

They also have a couple other promotions that may appeal to you - though their coupons do say that they cannot be combined with any other discount. They have buy one large pizza, get the second for half price and they also have the Family Pasta Deal for just $29.99.
In my opinion, East Side Mario's is not only affordable but also delicious. I always ordered the Three Cheese Cappelletti, yum! For a family of four, you would be surprised at how small your bill will be at the end of your meal. Kids' meals start at just $5 and adult entrees start at just $12.99 each. A family of five could dine for as low as $48, minus $15 when you use this coupon code. Where else can you enjoy dinner at a restaurant for a family of five for around $33?!

(Expiry: 21st June 2016)