Baskin Robbins: Intro Price for New Mini Parfaits: $1.99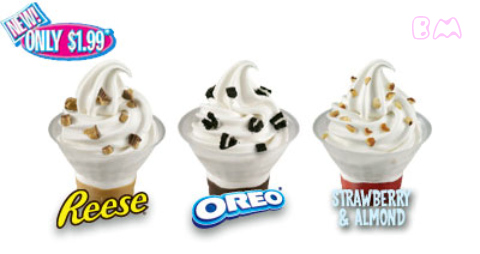 Baskin Robbins has introduced new mini parfaits in 3 flavours: Reese, Oreo or Strawberry & Almond. They are offering an introductory price of $1.99 until April 30th, 2011.
I would pick the Strawberry & Almond, it sounds delicious! What flavour would you choose?