Baskin Robbins Canada - 31 Flavors of Mayhem!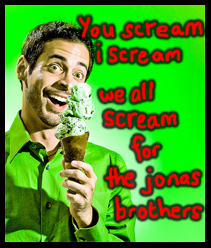 Just fill in this survery to get your free printable coupon for Baskin Robbins ice cream shops.
You should then be able to use your free coupon in-store @ Baskin Robins to get a $1 discount on a spend of $4 or more. That's technically 25% off!
Then you can stuff your face with the ice-creamy delights. I think we all know about their concept of 31 flavours… one for every day of the month!
I once wrote to Baskin Robbins with some unique and innovative ice-cream suggestions. I was surprised that they never even bothered to reply to my ideas. Who wouldn't enjoy a lick of "Tabasco and Boysenberry"? And can you honestly say that "Rum and Rat" is such a bad idea? How about some refreshing "Peachy Poo?" I even patented these flavors so that some cheeky ice-cream company cannot steal my concepts. MMWWWHhhhhha hhahaaaaaaa.
But SERIOUSLY, I really enjoy their Rocky Road flavor. It's my favorite.
Have you heard about making ice cream with dry ice… or dry ice cream? Here's one video I came across on youtube where they made some. Looks pretty cool!
Thanks for the pic aknacer.