Arbys Canada: Free Roast Burger!
Do you like Arby's? You know, I don't think I've ever eaten one of their burgers!?
If you buy a regular priced pop there, use this Arby's Canada printable coupon to get a free Roast Burger! Apparently this is a new burger that Arbys have brought out. They probably are giving away these freebies to get people trying and hopefully liking the burger.
While googling, I found this image for a huge burger – I don't think I could get my chops round this one!! (It's not the freebie from Arby's though, just another burger I happened to see. :)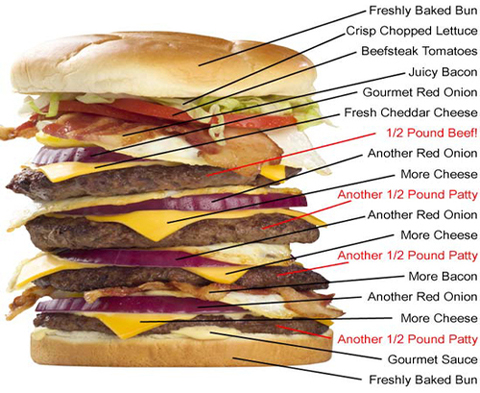 Made you hungry, eh?