Applebees Canada: Find The Best Deals & Offers!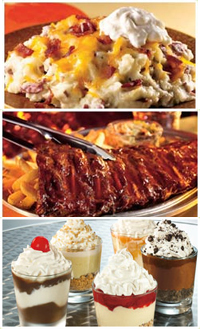 You might not know, but if you sign up to the email newsletter from Applebees Canada, they send you various offers to your email inbox. Now, not every single email contains a gem of a deal, but some do contain some pretty decent offers. For example, on Mother's Day recently, they were offering a free $5 gift card with a $25 one.
I'm posting this in case you like eating at Applebee's. I will admit that I have only ever eaten there once. A friend took me to the restaurant one evening, I can't even remember what I ordered – might have been pasta based. I was dying of the cold and couldn't actually taste the food! The experience kind of put me off going back, but I guess I should give it another try.
What are your experiences of Applebees restaurants? Like? Dislike?