20% Off Your Order @ Just Eat Canada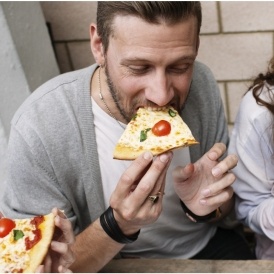 Are you hungry yet? After the weekend, I never want to cook on a Monday night! Tonight, order at Just-Eat.ca and get 20% off your order with the code COMPLETE20 - hope that helps! Here is your chance to rid of the Monday blues with pizza, Chinese or even sushi. Whatever you prefer.
Ordering from Just-Eat.ca is super simple. Enter your postal code, and select what you feel like eating. I usually click "show all" and try something new. It is like a food adventure! Last time I tried Chinese Food, this time I will try some Sushi! I tried to use this app at my cousin's house in Orangeville the other day and was saddened when I learned that they don't have any participating restaurants there. What is up with that!?

You can spend as much or as little as you want and get this 20% discount, which is definitely a bonus. Just keep in mind that some restaurants have a minimum purchase requirement in order to deliver, and without deliver this offer is kind of defeated. Most places also charge extra for delivery, though the charges seem to be quite reasonable.
I have used Just-Eat.ca a few times and I have always been pleased. I am sure you will have a similar experience. Besides, who wants to cook on a weekend anyway!? There is no expiry date listed for this coupon code, but their offers usually only last a couple days so I would definitely make use of this discount while you can.
(Expiry: Unknown)