Wind Mobile Canada: Unlimited Data & Province-Wide Talk - $33/m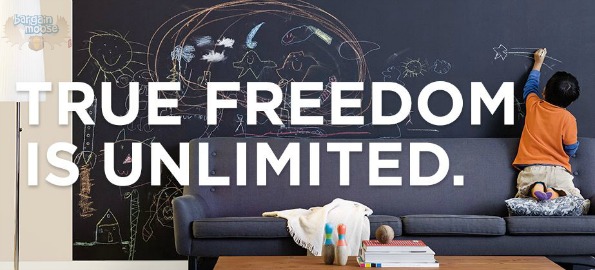 Wind Mobile has a freaking-awesome plan on right now. Pay only $33 a month for unlimited data, province-wide talk, and global text messaging! The plan also includes World-Saver, which saves you money on international calls.
If you are a new customer, the process is pretty simple: get a new phone on a two year tab and hook up this plan while you are at it. You will need to go in store (try Future Shop or any of the big boys that handle this provider) for this promo.
Now, if you are an existing customer, there are two ways you can get in on this awesome plan:
If you are on a bigger plan and wish to downgrade you must CALL WIND and pay a $25 processing free, and one month of the promotional plan fees, at the time of the switch.
If you are on a smaller plan and want to upgrade you CALL WIND and migrate with ease, without paying any fees.
This deal is totally not compatible with bringing your own cell phone in, or just buying one outright. You have to tab up your phone.
For more details, see the link above or visit your local store.
I think this is awesome, because so many people spend an absolute fortune on their phones! I know my bill is nearly $60 a month, just for a cell phone. If I think in terms of a year, that is over $700 a year, which is more than the initial cost of my iPhone: kind of scary. When deals like these come out I get totally stoked, because $33 is a great price for a monthly plan with this many features. If Wind was available where I lived, this plan would cut my monthly, and thus yearly, cost nearly in half. Money for thought!
(Expiry: 30th September 2013)