Apple Canada: Get $25 iTunes Card When You Buy Apple TV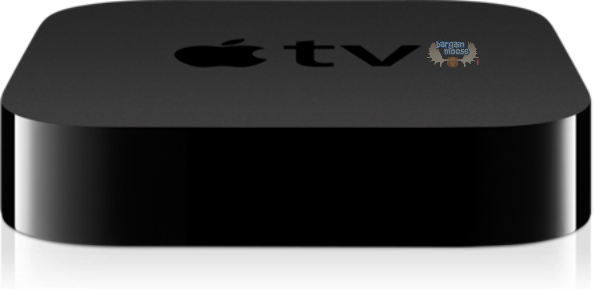 As if you need another reason to want an Apple TV, buy one from Apple and you'll be rewarded with a $25 iTunes card.
Considering every store has it for the $109 price that Apple is selling it for, I'd much prefer to buy it directly from the source - Apple - for two reasons. The first reason is the gift with purchase of the $25 iTunes card, which would be used very quickly in my house, but will give us a lot of music for free. Second, why would I buy from a secondary source when I can buy it directly from the company who makes it? This way I know if something happens to it, contacting them will be a breeze.
While I have something similar, it doesn't really compare to Apple TV and what I love about it is that I can use iCloud to store my movies and music and play them on all my Apple devices. I also have about one million (probably not exaggerating) photos stored in iPhoto on my Mac, that would be great to put look at on my Apple TV. I can also make a movie using iMovie and watch it seamlessly on the big screen.
While this promotion is an awesome one, there is also another promotion for back to school. Avi blogged about this at the beginning of July, but you might want a refresh on the details. If you are going to post-secondary school, buy a Mac and you'll get a $110 apple store gift card. Interestingly, this is exactly what the Apple TV costs. I'd really like to know if you bought the Mac, got the gift card, used it to buy the Apple TV and then got the free iTunes as well. That would be amazing. If you buy an iPad or iPhone, you'll get a $55 gift card. Both the Mac and the iPad are also eligible for education pricing too, so if you are going back to school, I'm just full of deals for you. You don't have to be going back to school to get the Apple TV deal.
All items over $75 qualify for free shipping.
(Expiry: 30th September 2014)