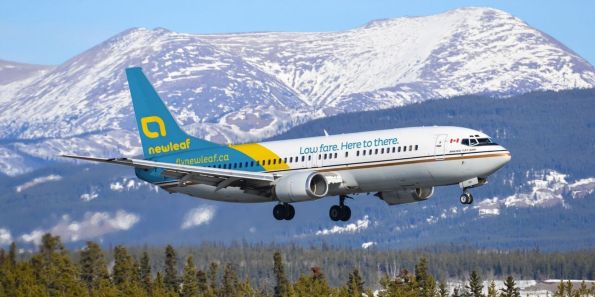 Moosers, you've probably heard of the hype going on with the new low fare travel company - NewLeaf. I found myself saying that the prices were too good to be true, and now that might be the case. The NewLeaf Travel Company launched on January 6th and has now postponed their plans and has begun refunding whoever purchased airline tickets. Instead they will plan to begin operations late February after their licensing has been reviewed. This means that flights won't be available until the spring, and even that isn't set in stone.
Originally NewLeaf Airlines was supposed to be offering discount flights to and from 7 Canadian cities including Abbotsford, Halifax, Kelowna, Hamilton, Regina, Saskatoon and Winnipeg. They were planning on starting the flights on February 12th, but with the company relaunching late February now they can't predict any flights until the spring. The issue is that the company buys bulk seats and then resells them to the public. Should they be required to hold a licence for that, the same as an airline would? We shall see!
If you purchased tickets for a flight from NewLeaf Airlines, then you may want to check into how the refund will work. I was looking into booking a flight with this company, but I am glad I didn't. I was really looking forward to visiting family in eastern Canada at an affordable price, but I will wait until this company is up and running before I book now. Do you know anyone that booked with this airline?
You can get more details on this issue from CBC News.