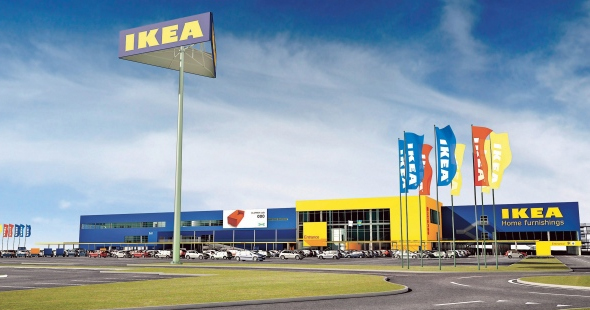 After nearly 40 years, Ikea is returning to Halifax, Nova Scotia! The Scandinavian furniture retailer is building 12 new stores across the country over the next decade - doubling the current number - and they're expecting to start construction in Halifax this summer. Despite the fact that their online sales have jumped 40% in the past year, Ikea believes customers are still drawn to their brick-and-mortar stores for ideas and inspiration.
I live in a medium-sized university town in southeastern Ontario and are constantly lamenting the fact that there is no Ikea here. Especially given all of the students! We're about two hours from the warehouse in Ottawa and 2.5 hours to the closest Toronto location, so we're lucky in that it's still fairly accessible. Hopefully the new warehouse will be centrally located and easily accessed by a large population. We've often wondered why Ikea hasn't snatched up more of Target's abandoned locations!
Speaking of Target, the very positive reaction to Ikea's announcement across social media included the tweet: "I hope this is a lifelong relationship, Ikea, and not just a one night stand like that jerk Target."
Ikea is also attempting to make online shopping easier and more convenient by opening five new pick-up and order points in Quebec City and four Ontario cities (London, St. Catharines, Whitby and Windsor). This is great news, too, because I think a lot of people that would purchase items from Ikea's website (myself included) simply don't, because the shipping fees can be exorbitant.
The best Twitter reaction of all sums it up perfectly; another blogger tweeted, "New IKEA store would open by the end of this year, but they're having problems following the instructions to assemble it."
What do you think of the announcement, Moosers? Do you think your area needs an Ikea warehouse? Have you also avoided their online shopping due to shipping costs?