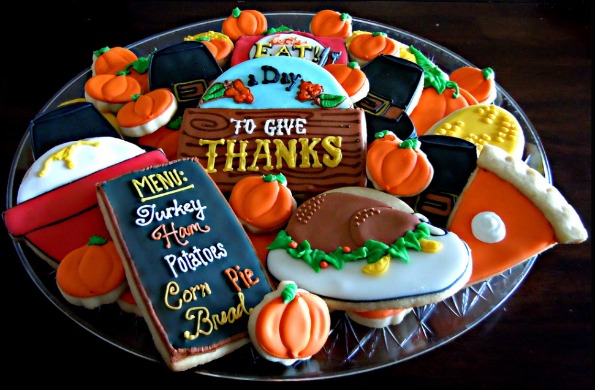 Happy Thanksgiving Day Moosers!! It is that time of year when we all gather around the table and enjoy turkey, stuffing, potatoes and pumpkin pie. Then go for a nap. However, Thanksgiving isn't just about the food, it is also about being thankful for what we have. So from all of us at the Bargainmoose to all of our lovely readers: thank you. Thank you for reading our posts, for giving your feedback, for enjoying our deals, and for not dumping us the second something doesn't work right!
It is pretty simple to get caught up in the daily grind, which tends to favour all the things that go wrong in a day over all the things that go right. About a month ago I started a running list simply called 'The Good Things' where I write down the good things that happen each day. It may be only one or two significantly positive events, but I feel they needed to be committed to memory so I didn't forget the good when the bad got overwhelming. Some days I would miss a good deal or I wrote up a blog post and the deal ended right before it got published, and it could completely ruin my day! But once I started the good things list I could see how even on those days there was something to be thankful for. Perhaps I got a wonderful comment from a Mooser about the money they saved using a coupon I posted. It is in the small things that I think I am most thankful.
What are some of the things you are thankful for this Thanksgiving Day? Share in the comments below!
Happy Thanksgiving!!
(Image Credits: Julie & martha_chapa95)