Happy 25,000th Post to Us!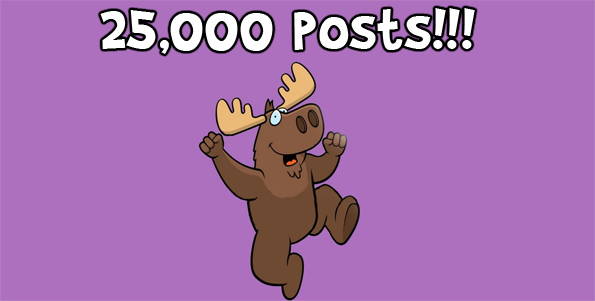 I was just doing a little bit of admin work on site and I stumbled on this post that I wrote in 2011, congratulating us for reaching the 5,000 post mark. Well, I just glanced over at our post count and noticed that we've just passed the 25,000 mark! Wow!!
It's been nearly 7 years of blogging for me and our Bargainmoose birthday will be in August. I will plan something fantastic as a birthday surprise at that time, giving some sweet and juicy prizes out to my lovely Moosers.
In the meantime, hit me up with a comment below and I'll choose a random winner to win a $50 Amazon.ca gift card! Let me know what your favourite deal of all time was, on Bargainmoose. (Contest closed, winner added soon)
(Ends 21st June 2015)