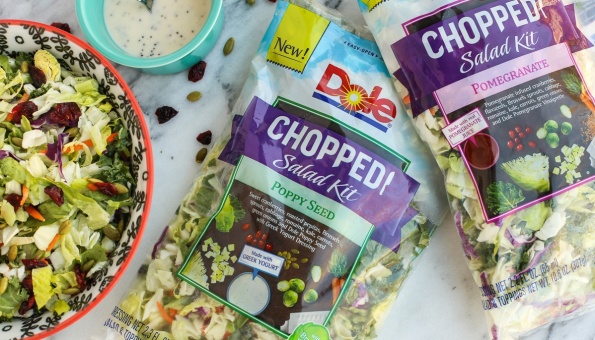 Oh no! I was just thinking about having one of these Dole Chopped Salad Kits for lunch when I found out about this recall. Certain Dole Chopped Salads, Salad Blends, Kits, and leafy greens as well as select PC Organics brand leafy greens have been recalled due to contact with Listeria!
These products were recalled as of yesterday for coming into contact with the microbiological Listeria Monocytogenes. Do not consume these salads. Take them to where you had purchased them and get a refund as soon as possible.
These products have been recalled Canada wide due to the possible contamination. This recall will apply to all products manufactured from the Dole facility which is located in Springfield, Ohio. The affected products will have a product code that begins with "A" in the top right-hand corner of the salad package. There is also a list available of the recalled products if you follow the link above, so if you have purchased these products recently then be sure to check that out.
If you have already consumed a recalled salad, then be on the lookout for symptoms like vomiting, nausea, persistent fever, muscle aches, neck stiffness and severe headaches. You don't want to mess around with Listeria, that's for sure!
Moosers, do you know anyone that has purchased these products lately?