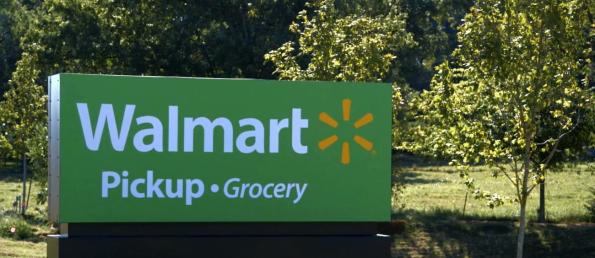 *Bump! This option is available to use now!*
I was just about to scroll through the clearance section on Walmart.ca when I noticed a new announcement posted. It appears that Walmart Canada is introducing a very convenient new aspect to online shopping. You will be able to shop for your groceries online (yes, including produce) and pick it up at your local Walmart store! A Walmart employee will even load your groceries into your trunk for you. How will this service help you and your family?
It looks like this service will start out in Toronto and surrounding areas, but will open in other areas as well. So between picking up the kids and making dinner, you can quickly swing by and grab your grocery order. What a time saver! You will be able to shop all sorts of products from the comfort of your home or office at Walmart.ca. Buy your chicken, fruit, veggies... whatever you need!
The quality is even guaranteed, so you don't have to worry about them not picking the perfect produce items like you would. You can even schedule your order ahead of time if you know that you buy the same things once a week or every other week. You can have your order scheduled for up to 21 days in advance.
You will need to spend at least $50 before taxes and extra fees. Wait? Extra fees? You will have to pay between $3 and $5 for your order to be hand picked, depending on what time slot  you select. When your order is complete, you will receive an eReceipt that states where to pickup your order within the parking lot of your closest Walmart store. I was at Walmart this morning and it looks like they have designated numbered parking spots for this feature. You don't even need to get out of your car!
Moosers, is this something your household will use? How will it help you as a mom?