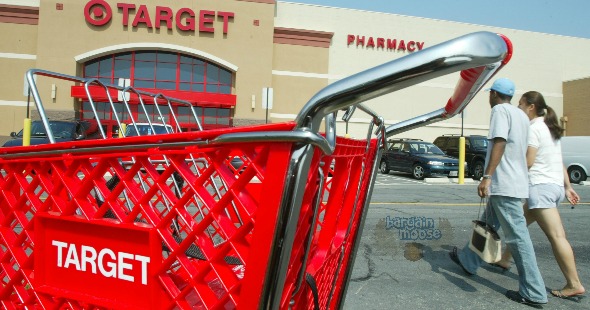 While some of us may be sad to see Target stores in Canada go, the rest of us are excited about their upcoming liquidation sales. CBC News happened to obtain some internal company emails that have revealed the coming liquidation sales are to start this Thursday. Rumour has it that these liquidation sales will be similar (or possibly even better) than Black Friday prices!
Target Canada expects this Thursday (5th of February) to be like Black Friday. Shoppers who enjoy discounts may flood the stores to get the best deals before they sell out. Target Canada sent this email to few select staff on the 30th of January. Personally, I bought a winter jacket for my son from Target 2 years ago and he still uses it. I am going to head back to Target to see if I can get him the same one for next year.
Thursday will be like Black Friday.
- Target human resourced employee in an email to Target Canada Staff
As we all know, Black Friday last year brought tons of super hot deals. If you missed out and didn't get to enjoy any of these savings opportunities at Target last Black Friday, now is your chance to enjoy similar price ranges at your local Target store. I know I will definitely check out my local Target for discounts! Some employees have even mentioned that Target Canada stores will still be receiving trucks full of new items. Some of these trucks will include the upcoming Spring apparel items as well as plus sized clothing they keep promising us.
It really does sound like Target will be preparing for this coming weekend. They plans to have "all hands on deck" and every cash register lane open to handle the mass amount of customers. These liquidation sales will run for seven or eight weeks (average). Like usual, I presume the sales will only get hotter as time goes on. Everything must go. They will start with liquidating the merchandise and eventually will have to liquidate the store's equipment and furnishings. I remember them selling everything at my local Zellers when they closed down. I got a nice jewelry stand to display the crafts I sell.
What do you Moosers think of Target closing up shops in Canada? What sales do you hope to see?