If you've been saving up Air Miles for a vacation or cruise package, you might want to double check the number of Air Miles you'll need to redeem for your dream trip.
CBC recently reported that Air Miles has lowered the value of miles by 20% in the vacation or cruise packages categories. An example was mentioned by CBC: An Air Miles Collector reported that a trip to Mexico would now cost much more than when she was planning for her trip. The Collector estimated that $11,000 worth of Air Miles had decreased suddenly to around $9,000 worth, toward her vacation package.

Here's a current example of how much you can save toward a vacation or cruise package, when using the calculator for vacation or cruise packages on the Air Miles website. Currently it appears 1 Air Mile has a value of 11 cents when redeeming them for vacation or cruise packages.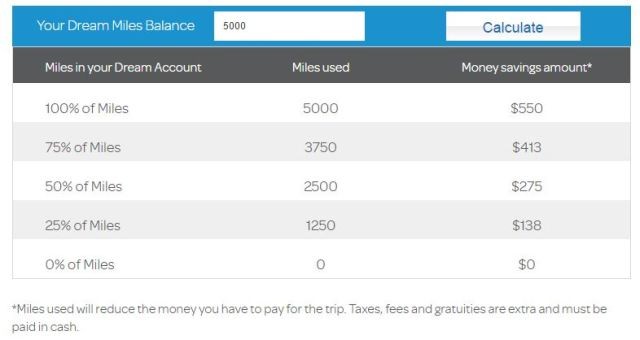 Air Miles responded to CBC by stating that they adjusted pricing for vacation packages because it is a subsidized rewards category requiring a higher level of customer support. (Because Air Mile collectors can't book online for these vacation packages, they have to book by phone.) However, this is nothing new, Air Miles Collectors always were required to book their vacations over the phone.

After Air Miles reversed its controversial expiry policy last month, is it possible they are making up for lost profits? LoyaltyOne's parent company, Alliance Data Systems CEO Ed Heffernan reported that "Going forward, we will need to rework the Air Miles reward program to replace the lost economics." It begs the question: will there be additional devaluation in other reward categories? I hope not!

Do you use Air Miles too book vacation or cruise packages? Will you be redeeming your Air Miles for other rewards instead?