iTunes: 69 Cent Love Songs, $8 Love Albums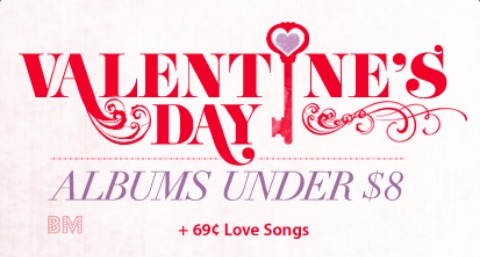 iTunes is offering a great deal on the music of love! Get some fabulous love albums for only $8, and individual songs for only 69 cents!
Usually you will only find singles for 99 cents, so this deal is already shaping up. I took a quick look through and found a few songs I quite enjoy:
With or Without You by U2
Always by Bon Jovi
Firework by Katy Perry
Bad Day by Daniel Powter
All great songs, only 69 cents each.
For albums, they also have some exceptional deals:
My One and Only Thrill - Melody Gardot (one of my fav artists)
Crazy Love - Michael Buble (one of the few CDs of his I don't have)
Illuminations - Josh Groban (amazing voice)