Google Play: Royal Blood Self-Titled Album only 99¢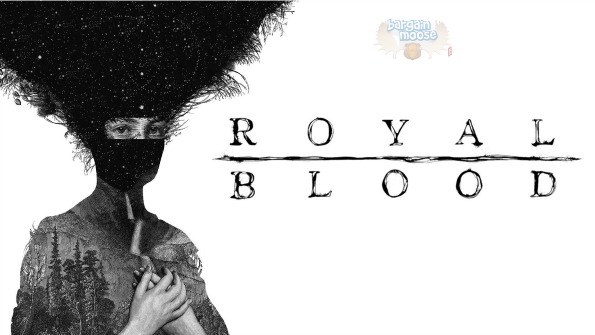 The Google Play store has a new album for only 99¢ this week. Pick up Royal Blood's self-titled album Royal Blood for only 99¢.
I like these 99¢ album deals as we do not often have good deals on music since music went digital. iTunes stopped giving away a free song each week and even cancelled their Christmas 12 Days giveaway. Since then, iTunes has had very few sales worth noting.
In steps Google Play. They have weekly 99¢ albums for some popular and some new artists. This is a great way to get your favourites or pick up a new artist and try them out. They also have a small section of free music that is worth frequenting often for updated titles. iTunes -1, Google Play +1!
The Royal Blood album costs $7.99 on iTunes Canada. Thus, you are saving $7 when purchasing via the Google Play store. The album has 10 songs including their most popular: Figure it Out. At this price, you are paying less than 10 cents per song.
I assume this is the full 'explicit' copy but Google Play does not specify. There is a non-explicit version available on iTunes, so i am curious which version is being sold by Google.
The reviews are pretty good. One reviewer said:
Finally. Real rock. It's been a while since we've had a new rock band of this quality. Reminds me of queens of the stone age and the white stripes. These guys are going to be huge.
I still find that the band tends towards pop rock, but I only listened to a couple songs. Those might just have been anomalies. Of course, rock is so varied (always has been) that these boys certainly classify. Another reviewer said:
Finally! So amazing to hear new 'alt-rock' music that truly focuses on the rock part! Great bassist/drummer duo outta England. Can't wait to catch them live in Mpls this month.
Most the rockers I like are UK based: I think England does rock better (Pink Floyd, Beatles, etc!). This is a generous price for their new album so pick it up now! I am not sure exactly when the Google Play 'week' starts, thus I am not sure when this deal expires.
(Expiry: Unknown)