Bose Canada: FREE Bluetooth Adapter ($120 Value) When You Buy Wave Music System III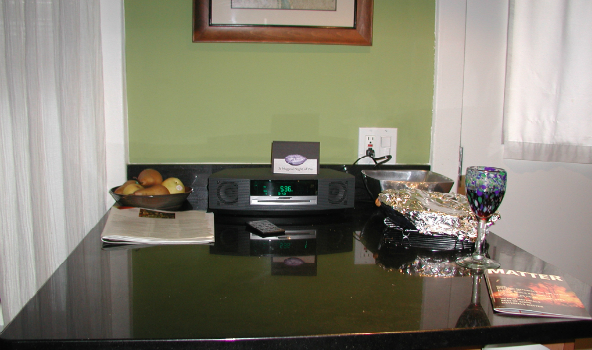 Bose Canada is giving away a free Bluetooth Adapter when you get a Wave Music System III!
Dr. Amar Bose (who passed away recently) was a master at sound. He made some of the best speakers around. His Bose 901 speaker is the dream of many an audiophile and the scourge of many an audiophile who can't find, afford or properly set them up. But, if you want something a little more modern and compact, you'll want to look at the Wave Music System III.
The Wave systems have always been able to pump awesome sound out of that little box and, although I haven't listened to a System III, I can't imagine that has changed. What has changed is the interface in which you play that music. The Wave III has capacitive touch buttons, no moving CD tray, and the ability to play music off your computer, Internet radio, burned CD, etc...
Another cool feature that normally costs $119.99 is the Bluetooth adapter. This lets you stream audio via Bluetooth from any Bluetooth-enabled device. I'm going to say Bluetooth again. Bluetooth. Like I said earlier, this is normally $119.99 but you get it for FREE when you get the Bose Wave Music system III for $579.99. Awfully nice of them, isn't it?
Shipping for this deal is FREE!
(Image Credit: vincelaconte)
(Expires: 30 September 2013)