VenueKings: $10 off When You Spend $30+ on Event Tickets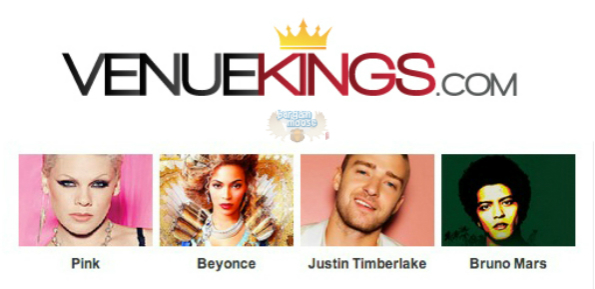 Load up on cheap tickets for the best concerts, plays, sporting events and shows at VenueKings!
Click here to see a show @ VenueKings.com now!
Coupon Code: 10off
Discount: $10 off $30+
Expiry: Unknown
I love me a good concert. And a good hockey game. And a good basketball game. I like a lot of good live stuff. I hate paying for it though. There are some really expensive events out there that kind of make me want to cry a little. It seems like spending $100 to watch someone sing is a little crazy.
Luckily VenueKings has a great coupon running right now that let's you get $10 off when you spend $30 or more.
One of the best things about these guys is that they offer tickets in Canada and in the US and they offer them for all kinds of events. I can buy tickets to watch Max and Ruby in my cruddy little town or I can go see the Montreal Canadiens play the Buffalo Sabres in New York. Maybe I don't like hockey or I don't want to go to Buffalo for a game. Well, just search for Montreal and you can see any Montreal related tickets available.
What show are you going to go see with your coupon from VenueKings?
Keep an eye on our VenueKings Coupon Code page for more deals!