Cineplex Blue Monday: 500 Scene Points for ANY Movie - 3D, IMAX, VIP & More!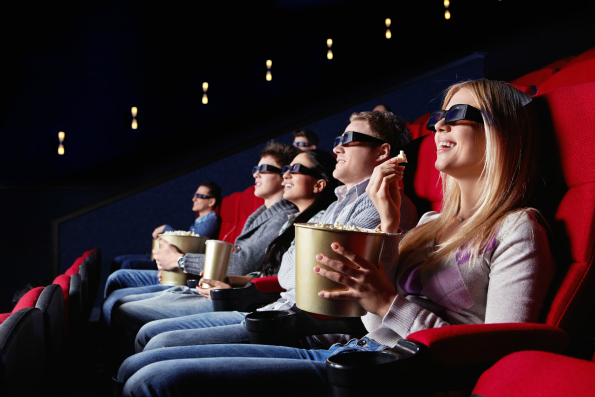 I have a very exciting offer to share with you: redeem 500 Scene Points for ANY movie on Monday, January 18th. This offer includes all the special movies including 3D, UltraAVX, IMAX, D-BOX, and VIP. That is half the scene points usually required for just a regular movie and it is 1/3rd to 1/4th the Scene points now required for the fancy movies.
This offer is only available for tickets purchased on Monday, January 18th for use on Monday, January 18th. Essentially: this is a same-day ticket offer for Blue Monday (tomorrow), therefore I am giving you a heads up today! This is a pretty cool offer as Scene recently changed the number of points you need to redeem for the special movies. You can see the chart here, but you will pay:
1000 - Regular Movie Ticket
1500 - Premium Movie Ticket
2000 - VIP Movie Ticket
Tomorrow only, you could get a VIP movie for only 500 Scene points - that is 75% off the new going rate. The earnings are also different. You will earn 100 points for a regular ticket, 150 points for a premium ticket, and 200 for a VIP ticket.
I think you still earn points when you redeem so - hypothetically - you can spend 500 points, earn 25 of those back, and still see an awesome movie as a VIP. I give the rate of 25 but it could be up to 50 as I think this offer falls under the "Discounted Admissions movie ticket" - if it does not then you could earn as much as 200 points back.
This offer is available on all general, senior, and child admission tickets on January 18, 2016. You can either buy your tickets online, on the mobile app, or in-theatre as the discount applies no matter how you buy your tickets.
For those of you curious, Star Wars: The Force Awakens is still playing on many Cineplex theatres. If you have not seen it yet or you want to see it again, then this is a great way to go. You could even go to the 3D show without paying a premium. I went to the 3D show myself and I think the 2D would pale in comparison: I like feeling like I could reach up and touch the ship as it flew overhead.
Which movie are you going to see?
(Expiry: 18th January 2016)