CinemaNow Canada: Get 10 Free Movies Just For Signing Up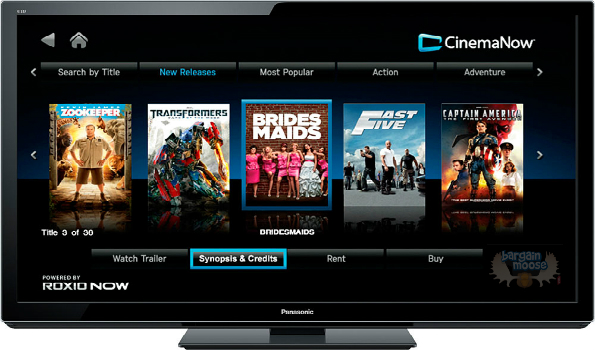 Sign up for a free CinemaNow account and get ten free movies!
Before I get into the deal, I want to mention that these movies are UltraViolet movies. I'm not going to get into the whole UltraViolet thing, because a lot of people have strong opinions about it. Essentially, it's a way for you to watch your movies online or download them to your computer or mobile device. I think getting them from this deal will circumnavigate some of the issues people face with getting UltraViolet content off of purchased disk based media.
The movies available are all big time blockbusters. They aren't brand new, but they are great nonetheless. There are 33 movies available and you can pick ten. There are movies like 300, Batman Returns, Ghost, You've Got Mail, Never Been Kissed, So I Married an Axe Murderer, Conspiracy Theory, A Knight's Tale and a bunch more. They have stuff from every category, too. You can get kids movies, drama, romance, action and anything in between. It might be worth while to have the family gather around and choose their favourite movies, and get them all for free!
These are digital movies, so there is no shipping.
One last thing; this deal was featured a couple of days ago in our weekly MooseLetter! What's a MooseLetter? Well, it is the place where Anna, the Dictator for life here at BargainMoose, curates all the best deals of the week and delivers them straight to your eMail. Sometimes, you'll even find deals like this, or maybe ever something that never gets blogged! Make sure you subscribe to get ALL the deals!
(Expires: Unknown)