Best Buy Canada: BOGO Free Blu Ray Multi-packs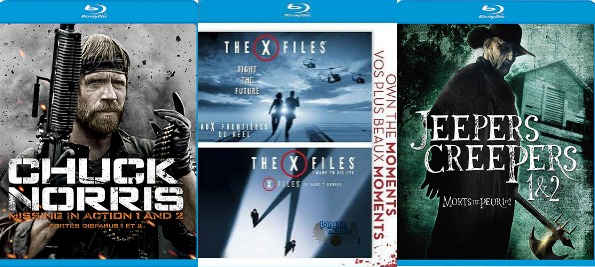 Buy one and get one free on select Blu-Ray multi-packs at Best Buy Canada. Blu-rays are just $9.99 so you will receive two multi-packs, four movies, for just $9.99.
Multi-packs are a great way to get more movies for less. The Best Buy sale includes some really popular titles for adults and kids. Some multi-packs are from the same movies series while others combine two movies that might have a similar audience. Here are some adult multi-packs I recommend:
My father really likes the Transporter series; I think he already has both these films. I have heard amazing things about Wall Street - that the actors deliver powerful performances. Moulin Rouge should be a classic, though I confess that I have never seen it. It is on my bucket list! I rather like The Devil Wears Prada merely because of all the amazing fashion on the movie.
There are also plenty of multi-packs for children as well:
I may love Robin Williams, but I have never been able to sit through Night at the Museum. Since I have tried, twice, to make it through NatM and failed - I have never attempted the sequel. I have seen both Ice Age 1 and 2. They are both enjoyable in their own way. However, I really want to strangle that sloth like no tomorrow. My favourite character is the sabre-tooth squirrel.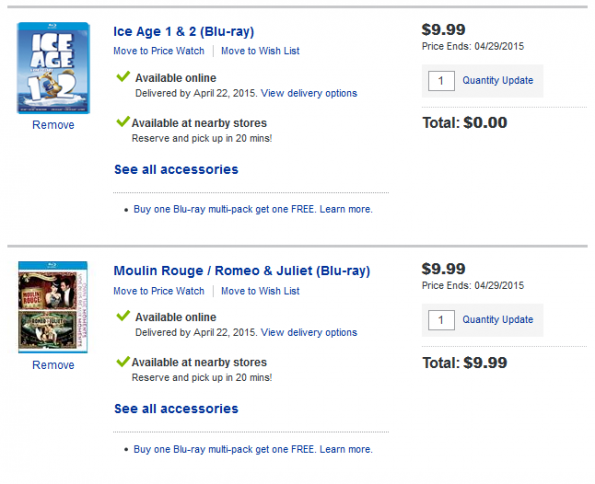 Now, this deal can stack on top of itself. That means you can buy two and get two free or buy three and receive three free. I tried it out with four Blu-Ray multi-packs. My total was $19.98 for all four - two were free.
Receive free shipping on orders of $25 or more. Most of these movies are available for in-store pickup free of charge. If you do not plan to buy six multi-packs (total of $30) to receive free shipping, then you may just want to order and pick up instead. Oddly enough, free shipping was showing on my cart total of $19.98. I wonder if it was calculate the shipping minimum before discount.
(Expiry: 23rd April 2015)