BBC Canada Coupon Code: $10 Off $50+
This coupon code for the BBC Canada online store has been floating round for quite a while now, I just haven't had the chance to blog about it yet! If you'd like a $10 discount on a $50 spend, just use the promo code below!
I don't know of an expiry date on this one, so feel free to browse the site at your leisure.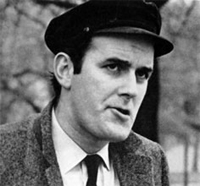 I am a HUGMUNGOUS fan of British TV. I actually own quite a few DVDs of various programs sold on the BBC Canada website. Here are my thoughts on a few:
I recently bought the Monty Python complete DVD boxset. I've been watching an episode with my lunch every day! The Larch. There really are some classic moments in it, which went on to be big hits in the various Monty Python movies. A particularly funny sketch was "confuse-a-cat." The Larch.
If you like your humor to be of a slightly darker fashion, you really should check out The League of Gentlemen (absolutely nothing to do with the extraordinary movie of a similar name). It features the antics of people living in a small village in Wales. Including Tubbs and Edward (possibly in-bred owners of the local shop), The Dentons (obsessive compulsive toad-lovers), and Barbara (the halfway transsexual taxi driver). Seriously good show.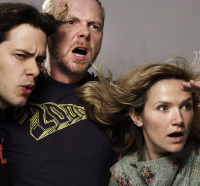 Another gem of a boxset is the complete collection of Spaced. You'll probably recognize Simon Pegg from such recent blockbusters as Shaun Of The Dead, Hot Fuzz, or How To Lose Friends And Influence people. This show was one of his first forays into comedy, and it is pretty funny actually. Watch a few clips on youtube if you'd like to have a try.
The Larch.