First it was hockey cards, then Pokeman cards, Beanie Babies and now Lego Minifigures. Is your kiddo obsessed with collecting minifigures? Or are you just looking for a few cool stocking stuffers? If so, here is your guide to finding Lego minifigures just in time for the holidays. And bonus. We will give you tips to figure out which figure is in each mystery package.
Where to Buy Lego Minifigures
Currently, there are several series of minifigures available in retail stores. You an find series 14, 15, 16, Simpsons and Disney minifigures.
While minifigures rarely go on sale, some retailers will have blanket sales such as Chapters 15% off weekends or 20% off all Lego sets at ToysRUs. This is the most affordable way to stock up on minifigures.
Disney Series
The Disney Series is one of the more popular series of Lego minifigures. I am sure that is at least partially to do with how cute they are. Figures from this series include: Mickey and Minnie Mouse, Donald and Daisy Duck, Buzz Lightyear, Alien, Mr. Incredible, Syndrome, Peter Pan, Captain Hook, Ariel, Ursula, Aladdin, Genie, Alice, Cheshire Cat, Maleficent and Stitch. Although the Disney minifigures are tough to find due to their popularity, we have found them at the following retailers:

Series 16
Series 16 is the most recently released series of Lego minifigures and thus is still widely available. It includes another eclectic group of figures including a spy, Banana Guy, Hiker, Cute Little Devil, Dog Show Winner, Scallywag Pirate and Babysitter. Here is where you can find this series:





Series 14
Series 14 is made up of monster-themed minifigures and includes several zombies, a werewolf and a crazy scientist. Series 14 is retired and super hard to find, but we have found it in stock for you.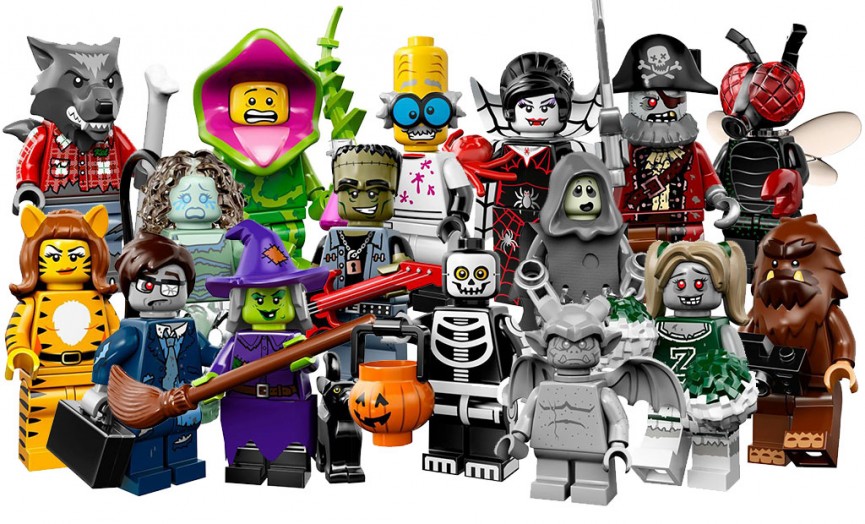 Series 15
Series 15 features an eclectic assortment of figures including Shark Suit Guy, Clumsy Guy, an Astronaut, Janitor and a Farmer.
Although series 15 is also retired, we have found it in stock at the following places:


Simpsons Series
The Simpsons series of Lego minifigures is retired but we have tracked it down in a few places. This series includes Homer, Marge, Bart, Lisa and Maggie Simpson in addition to Grampa, Ned Flanders, Ralph Wiggum, Nelson Muntz, Apu Nahasapeeapetilon, Chief Wiggum, Krusty the Clown, Itchy and Scratchy, Mr. Burns and Millhouse. You can snatch them in store only at London Drugs.

How to Determine What Minifigure Is In A Mystery Package Without Opening It

Now that you know where to buy Lego minifigures, you might be wondering what is the best way to complete your set. If your little one absolutely must own the complete Disney set, you don't want to be stuck buying random package after package until you (hopefully) find them all. And then what do you do with the 214 duplicates and triplicates?
Fortunately, there are two reasonably accurate ways to identify which minifigure is found in a mystery package. First, you can consult an online guide to tell you how each minifigure might feel. For example, check out this guide on how to identify series 15 minifigures by feel without opening the package. The second method of identifying minifigures in their sealed packages is the dots method. There is a secret dot matrix on the bottom of each bag that can help you identify the figure hidden inside. For example, check out this article on how to identify Disney Lego minifigures without opening the packages. Try an Internet search for tips on identifying the figures in sealed packages for the series you are interested in.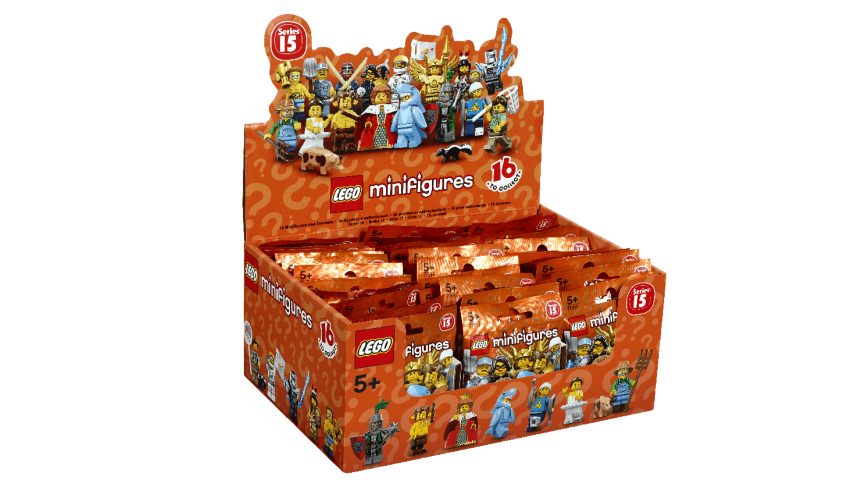 Of course identifying which minifigure is contained within each package can be more problematic if you are buying online. The best suggestion we have to deal with this is to buy more packages than you need from a retailer with an excellent return policy.
Buying that special Lego minifigure can be as tricky as tricking your kid into eating that avocado "cupcake". I hope we have helped make navigating the world of brick people a little easier. Now I just have to search for a minifigure mom wearing stained pajamas and holding one (ok two) glasses of wine and a chocolate bar.
May the odds be ever in your favour.