Whirlpool 0.9 cu.ft. Stainless Steel Microwave Hot Buy $109.99 @ Costco.ca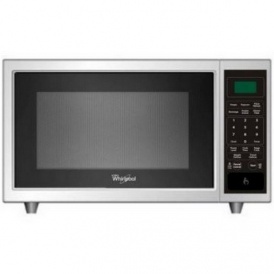 We've been looking for a new microwave for a while as it seems ours isn't working as well as it should after several years. I found a Whirlpool 0.9 cu.ft. Stainless Steel microwave at Costco.ca for $109.99. Anything we have ever owned that has been Whirlpool brand (washer, dryer, dishwasher) has stood the test of time for us, so this microwave should be nothing short of amazing, as well.
I did wonder what comparable prices were like. Costco.ca often gets in deals that they call 'hot buys' on their website. They don't show the 'regular' price but are usually really great deals, so I was curious to know what the regular price usually is elsewhere.

Turns out this is one hot deal. Leon's is selling the same model for $159.00 for a limited time only, and The Brick is selling this model for $209.97. This $109.99 price is a fantastic price, particularly for a stainless steel microwave. Even Whirlpool's own website has a suggested retail price of $209.99.
Here are some of the features on this Whirlpool Stainless Steel Microwave:
25.5 L (0.9 cu.ft.) capacity
900 W output power
Tap touch electronic controls
4 quick touch settings: Beverage, cook time, defrost, dinner plate
Stainless-steel
10-power levels
Removable glass turntable
Electronic clock and timer
Shipping is free of course, as it always is at Costco.ca.
(Deal expiry: Unknown)