Camelbak Water Bottles on Sale from $8.99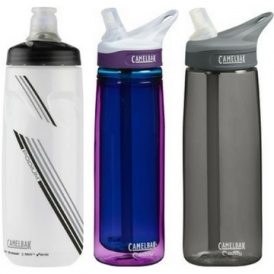 It's no secret that Camelbak makes some of the best water bottles around, and they usually have the prices to match. But right now at Well.ca, you can find Camelbak water bottles on sale from $8.99!
These water bottles are dishwasher-safe and way easier to clean than you might think.
But my favourite thing about these bottles are that you don't actually need to tip them back – since you can just sip from the straw – so they're perfect for kids (and for grabbing a drink while you're in the car or on the go)!
Check out all the bottles you can get on sale:
Most of them come in a bunch of different colours, so you have plenty to choose from!
And if you're an early Christmas shopper, you can even pick a few up for stocking stuffers!
Orders over $35 ship free.