Walmart Canada: Soon To Charge for Plastic Bags!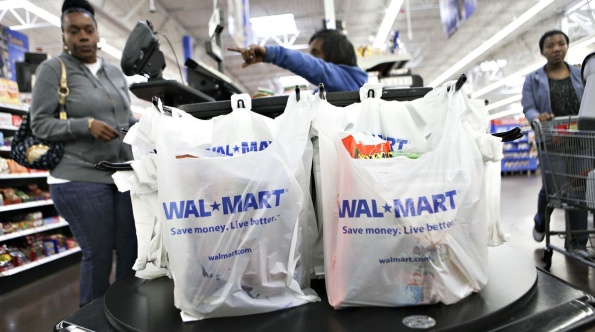 I do most of my grocery shopping at Walmart Canada, and one of the things I enjoy about shopping there is not having to pay for my plastic bags. Soon that will no longer be the case. As of February 9th, 2016 Walmart Canada will be charging their customers for each and every plastic bag used to pack up their purchase. First they take away their free shipping and now they take away their free plastic bags!?
At least the cost per bag is not ridiculous. Walmart will start charging $0.05 per plastic bag starting this February 9th. My suggestion is to buy reusable bags or keep a stash in your vehicle for impromptu Walmart shopping trips. The cost is for a good cause though. Walmart Canada hopes to reduce the amount of waste and urge people to start using reusable and recyclable grocery bags.
Walmart Canada states that the $0.05 charge per plastic grocery bag will be put towards recycling initiatives. In turn, they will also be trying to improve their in-store recycling and waste habits. There are quite a number of grocery stores that charge for plastic bags already. I guess it was only a matter of time before Walmart followed suit.
Moosers, how does this alter your shopping habits?