Walmart Canada: Diablo III Reaper Of Souls For PC $29.94 (Expired)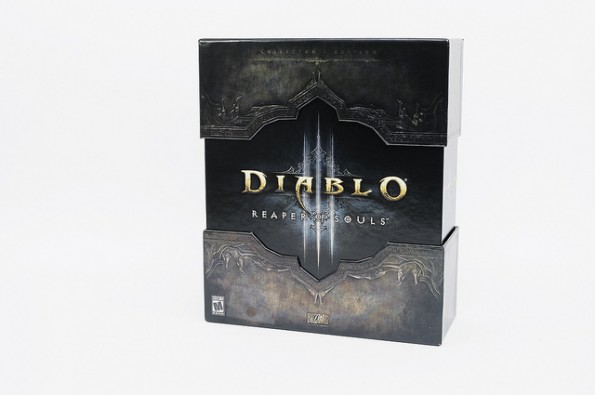 If you're a fan of Diablo or any of the highly rated games produced by Blizzard Entertainment, then this deal will certainly please you! Today's deal for Bargainmoosers can be found at WalMart, and they're offering Diablo III Reaper Of Souls for the PC for the low price of $29.94. This game normally retails for $44.99 at big box locations like Staples, so this deal will help you save approximately $15.05!
As a nineties/millennial kid (don't worry, I was able to enjoy a small taste of the eighties as well), it was hard not to hear about the critically acclaimed PC game series known as Diablo. Usually uttered within the same sentence as other PC classics such as Myst, Doom, and Command And Conquer: Red Alert, the Diablo series began back in 1996, when CD-ROM drives in computers were actually considered a luxury. I didn't end up getting a PC with a CD-ROM drive until 1998, when I was lucky enough to share a Pentium 1 computer with the rest of my family. I mean, listening to music while using your computer at the same time was a novel yet thoroughly enjoyable concept at the time!
Anyway, the Diablo series really exploded by the time its sequel, Diablo II was released in the year 2000. Everyone and their cousin seemed to be addicted to this game, and it was easy to see why – game review magazines and websites raved about it, and it even ended up having a slew of expansion packs released for several years.
Diablo III Reaper Of Souls normally retails for $44.99 at Best Buy and Future Shop, so you're saving $15.05 in total. Not bad at all! It's also getting some high praise from reviewers like Metacritic, which has the game ranked at 87 out of 100. Here's a snippet of a review from Gameblog:
Diablo III: Reaper of Souls is a great experience and an excellent add - on to Diablo III. With the Adventure mode and Nephalem's Rift, Blizzard erases almost perfectly every inherent problems of Hack'n Slash games. It's actually quite difficult to find real defects in this add - on.
I always preferred the Diablo series over Blizzard's other franchises such as World Of Warcraft and Starcraft. However, I still have to say that my favourite game of theirs is The Lost Vikings, an oldie but a goodie for the Super Nintendo. Regardless, this is one heck of a deal for Diablo fans, so grab it while you can!
(Expiry Date: Unknown)
(Image credit: Sinchen.Lin)