Walmart Canada Anniversary Deal: Poulan Pro PR240 Dual Stage Snow Blower - Just $498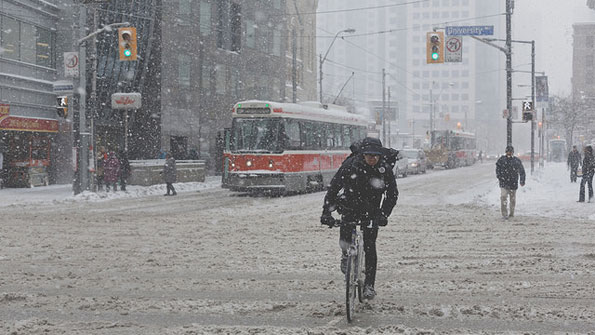 Betcha you didn't expect to see a snowstorm just yet, did you? With the weather only getting colder, the time has come to start thinking about how you're going to clear all that snow. Walmart is officially launching their Anniversary Event this Thursday, September 18th 2014, but it looks like on top of the $13 Lexar 32GB USB JumpDrive that I wrote about recently, another deal has gone live before the official start date. For a limited time, you can get the Poulan Pro PR240 dual stage snow blower for just $498.
I love snowstorms and am actually very excited for snow. Cue the hating stares at the computer screen but looking at a snowstorm from the comfort of my couch is one of my favourite things to go. Now, going out into the cold or clearing any snow most certainly isn't one of my favourite pastimes.
Having just recently moved into a new place with a driveway that will be needing clearing, I know that my hubby would sure appreciate a snow blower. Shovelling is a great work-out and all but not practically every day at the frequency that our Canadian snowstorms happen, especially since this winter is gearing up to be one of the coldest in a long time.
Described as being perfect for driveway clearing, the Poulan PR240 snow blower boasts a 179cc engine and a 24" clearing width. Given that my hubby is rather tall and I'm rather short (compared to him at least), I also really like that the handle is adjustable for added comfort.
Although Walmart doesn't display its original price, I actually found this same snow blower on Amazon.com for $599.95. Out of all the other snow blowers currently available at Walmart, this one is also the cheapest one in-stock right now and is also the best one as other ones aren't as powerful, despite boasting a cheaper price tag. I found the Brute snowblower 8 torque power snow blower for $548 but at 205cc, it's not that significantly different from the Poulan.
And get this... Walmart will also ship it absolutely free, despite its 240 lbs weight. If you're a lightweight like me, this is major plus!
(Image Credit: Duncan Rawlinson)
(Expiry: 24th September 2014)