Valentine's Gift Idea: 94-pc Lindt Chocolates only $25 Shipped @ Hudson's Bay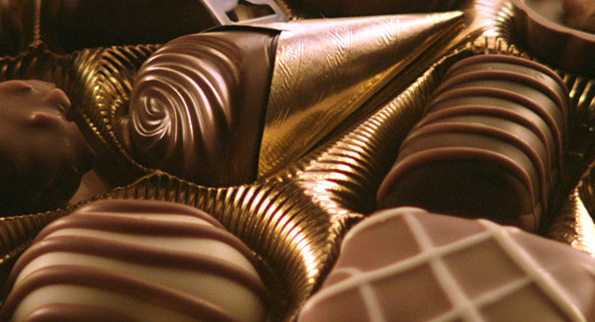 We are just over one month away from the holiday of LOVE - Valentine's Day - and there are many customary gifts such as flowers, lingerie, and chocolates. Speaking of chocolates, this 94-pc Lindt Champs-Elysees Assorted Chocolates is on sale from $43.99 down to just $19.19! Shipping will run you $5.95, so you are looking at a grand total of $25.14 plus your province's tax rate.
This is a LARGE box of yummy chocolates of assorted flavours. Inside, you will find one kilo of chocolate to tantalize the taste-buds and tell a special someone that they are loved: even if that is yourself. Can you believe it - an entire kilo of Lindt chocolate!
These chocolates are made in Switzerland by one of the finest mainstream chocolatiers out there - Lindt. I buy their chocolate bars quite often as they make some super nice dark chocolate with yummy combinations like their Intense Mint bar and their orange and chocolate.
Which reminds me; the regular Lindt chocolate bras (their cheapest variety) usually cost $2.99 each. Their more expensive variety - the Excellence line - is usually $4.29 per bar. Each bar is 100g. Thus, a full kilo of their cheapest bars ($2.99) would cost you $29.99 before shipping and tax. The chocolates in this gift box are a far better quality than that so this is quite the nice deal. They are probably more along the quality of their excellence line of bars anyway.
I am a HUGE fan of chocolate. You could say I love it more than my cat, and my cat would understand. ;) I know that chocolate is associated with a lot of holidays, but none more so than Valentine's Day. I always got a box of chocolates from my parents and I gave them chocolates too. While most of the time it was just cheap drugstore chocolates, my tastes certainly grew as I got older.
I also wanted to mention this delicious LINDT 48-Piece Praline du Confiseur Assorted Chocolates Gift Set on sale from $45.99 down to $19.19 as well. These are more decadent chocolates but less of them - the total weight is just 500g. Personally, I would buy both box sets and split the shipping cost between them. :) After all, one box of chocolates is a lovely Valentine's Day gift – buying two boxes is totally spoiling them! <3
(Expiry: Unknown)