The Bay Canada: Shop More Save More Weekend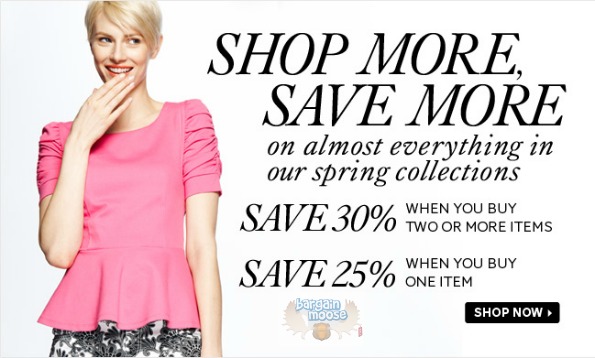 There are so many sales on at The Bay Canada, I'm not sure where to start! First off: this is a big weekend for The Bay, their shop more save more sale is where your savings is based on the amount you spend (or number of items you buy).
Here is a breakdown of the main deals:
There is also a special Lancome Giftset available for free when you purchase any two Lancome items. It is a value of $73.
These are JUST the highlights - there are so many deals I could go on for ages! I hit up the clearance section as that is about where my budget is at right now. I set a budget of $50 and set out to find some great deals! Here are some fabulous and cheap finds:
Dress obsession continues.
Even if you are on a budget, with sales like these there is no reason you shouldn't be able to dress well.
Get free shipping on orders of $99 or $45 with an HBC card.
(Expiry: Varies)